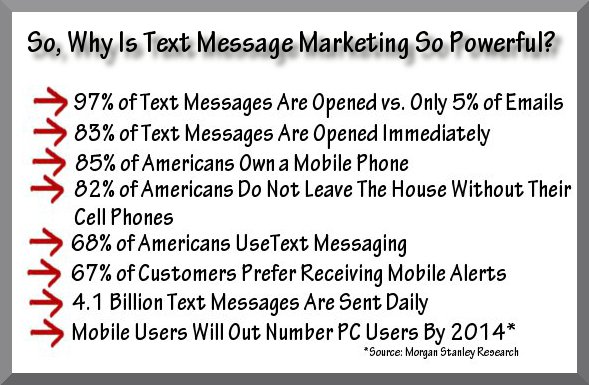 MOBILE TEXT MARKETING
Traditional Marketing with Flyers, newsletters, and print ads, just isn't as effective as it used to be. Successful businesses are adopting new and powerful digital technologies that their audience already can't live without. Grab your audience's attention using the most immediate channel – mobile text. Experience impressive results and connect with your customers in ways you couldn't before.
Mobile text marketing delivers the most impactful campaigns:
Instantly reach your audience wherever they are.
Highly effective with over 95% of messages opened.
Concise messages are fully read and memorable.
Easily measurable and delivers unbeatable ROI.